BELONGING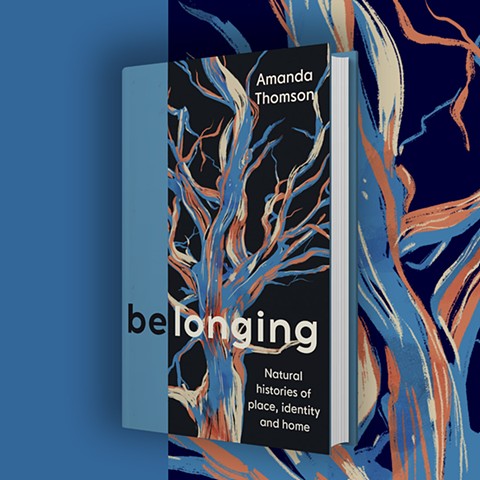 Reflecting on family, identity and nature, Belonging is a personal memoir about what it is to have and make a home. It is a love letter to nature, especially the northern landscapes of Scotland and the Scots pinewoods of Abernethy – home to standing dead trees known as snags, which support the overall health of the forest.
Belonging is a book about how we are held in thrall to elements of our past. It speaks to the importance of attention and reflection, and will encourage us all to look and observe and ask questions of ourselves.
Beautifully written and featuring Amanda Thomson's artwork and photography throughout, it explores how place, language and family shape us and make us who we are.
"A beautifully written meditation on rural surroundings and her place within them" Sunday Times
'In Belonging, Thomson invites us to think about what living with land really means: not just beautiful and wild places, but cities, suburbs, old houses, the places that shape us in childhood and beyond, too. This is an evocative, intimate journey through the ways we find home—in family, place, history, and language.'
JESSICA J. LEE
'Whether writing about nature, about family, about art, or about identity, Amanda Thomson brings a careful and a thoughtful attention to the page. She shows how the threads of a life – its passions and preoccupations – are intricately entangled, each illuminating and complicating the other.'
MALACHY TALLACK
Order online or find in any good indie bookstore!